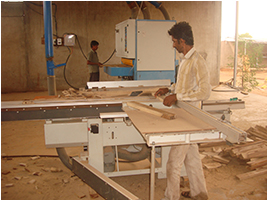 Shree Nemi Art Export was built up in year 2005 with the point of assembling and keeping up best quality and one of a kind designs in the field of Home Furnishings, Antique Furniture and Colonial Furniture. The dedication to quality and most elevated amount of consumer loyalty is accomplished by creating quality items through committed group of work power.
Shree Nemi Art Export, a Jodhpur based Indian Style Wooden Furniture Manufacturer and Exporter. Jodhpur, being the second biggest city of Rajasthan is world renowned for its crafts and painstaking work. Jodhpur has been epicenters of Indian Handicrafts, Indian Style Furniture Sets and numerous more Wooden Products woven fundamentally with tourism to grasp the commonplace guests and vacationers. With hundreds of years going by into profound change, however there has been sufficient time to review Jodhpur for its boundless supply of Wooden Handicrafts.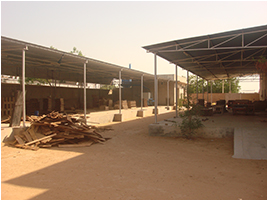 Shree Nemi Art Export is particular manufacturer and rising exporter of wooden painstaking work and wood furniture from Jodhpur. We have an affair of over seven years in wooden furniture works like carefully assembled and high quality items Sheesham Wood Furniture, Indian Traditional Handcrafted blessings things, enriching things, wooden blessing box, lounge room furniture, lounge area furniture, home office furniture, Jodhpur Indian style room furniture sets and numerous more wooden items endowments things.
Our main goal is to help the artisans by taking their items all inclusive through advancement in configuration and showcasing. We are the scaffold between experts, planners, scientists and mass purchasers around the world.
OUR STRENGTH IS OUR QUALITY :

We underscore on development, innovativeness, best quality and value capability for consumer loyalty. We put stock in the hypothesis of delivering quality items through devoted group of work power. Notwithstanding this, aggressive costs, extensive generation limit, submitted business dealings and opportune conveyances add to our notoriety in the International business sector.

OUR INFRASTRUCTURES :

Two units spread over a range of 10,000 sq mt

Cleaning and pressing office

Completely robotized machine plants for furniture producing

Wood Chemical, Seasoning Plants and stock unit

Committed big group of work power

CHEMICALS TREATMENT:
After the fall of tree, timber is vulnerable to lots of pest, fungi, insects and other microorganisms. To make timber sturdier it must be synthetically treated. Chemicals are initially blended in an extent as recommended by models in mechanized blender before poring into capacity tank. Boards are stacked into trolley and trolley is pushed into the vessel. Vacuum is made to guarantee all air is uprooted encompassing wood and cells of wood opened to guarantee better impregnation of substance. Pressurization of synthetic in vessel guarantees 100% impregnation. Last vacuum guarantees overabundance substance taken out of encompassing woods hence helps in decreasing seasoning period.